Patterns Unpicked - The Essentials course
Patterns Unpicked - The Essentials course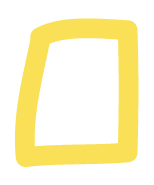 I'm a complete beginner, can I still join?
This course is designed for complete beginners through to intermediate pattern makers. We recommend that you have completed a few sewing projects beforehand, as this will give you a better understanding of constructing clothes.
We'll start with the basics and we have loads of examples of how to use the techniques so you can experiment as much as you want from there. You can find a full list of the course content here but we're confident you'll get a lot out of the course whatever stage you're at! And you'll always have access to the content so as you progress in your pattern making you can come back to it and try out even more.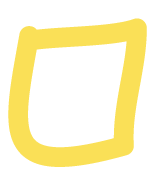 What will I learn in the course?
You'll learn all things darts, design lines, flare and gather! You can find the full course content on the product page here.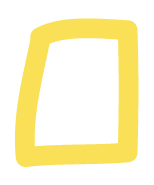 We know everyone learns differently, that's why we've included lots of different methods so you can really get to understand pattern making
Video tutorials
Step-by-step illustrations
Design inspiration
Try-it-yourself exercises
A community group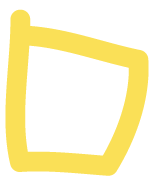 Are the videos prerecorded or live?

All the videos are prerecorded so you can watch in your own time and then there's a community group to ask questions along the way! :) We hope this feels like the best of both worlds!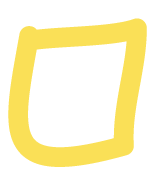 Is it available worldwide?

Yes! You can join from wherever you are in the world. All the videos, written tutorials and design content will be put up for you to access whenever you are ready!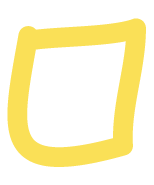 I don't have a math brain and pattern making doesn't make sense to me. Is your course easy to understand?
We understand! We aim to teach pattern making in the easiest way possible and to have as little maths as possible, it's mainly cutting into the paper and twisting it so you can easily see the results. It makes it easier to see how the pattern is changing!
One example is rather than measure how much you need at the hem, you could take a tape measure on top of the pattern and put it around your body at the point you'll need it.
Most tutorials have a video and then step-by-step written instructions so you can learn in the best way for you and come back to it when you need it. We also have try-it-yourself exercises throughout so you practise in 1/2 scale as we believe you have to try it to see what makes sense to you and where the questions lie! Then when you have any questions, we're here to help in our community group!
If you're still feeling unsure, free to send us a message and we can chat some more!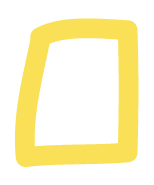 Are you running the essentials course again this year?
This is the last time this year (2023) that we're running The Essentials course in this live format!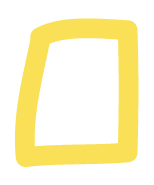 How much time do I need to spend each week?
If you can, we recommend allowing 2 hours a week to get the most out of the course. Then there's plenty more to explore and experiment with if you want to!
If you're short on time, key videos will be highlighted to watch before week 5 to allow you to take part in the design activities and start to make your dream clothes a reality!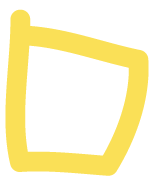 Will I still have access to the content after the course ends?

Yes! You'll always have access to the content but questions will remain open for the 6 weeks the course is running, so we recommend getting started during that time.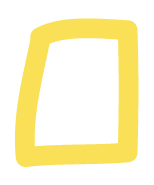 When you sign up to the course you'll receive an email with information about the tools which will be handy for the course. The most important things are - a pencil, tape, paper scissors, a clear ruler and some pattern paper/A3 pad. Check your email once you're signed up as we'll send you more details about which ones work best.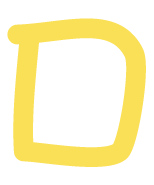 Is it manual or digital pattern making?

We'll teach manual pattern making so using paper! We personally think this is the best way to first learn, so you can see the paper moving and get a greater understanding of what happens as you move and swivel it and quickly try out ideas. If you go on to learn digital pattern making, these essential skills will be so handy for understanding how things work!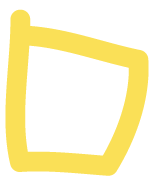 Will you provide a block pattern, Do we need one for the course?

In the course, we'll be using 1/2 scale blocks so it's quick and easy to try out ideas. And then you can use the skills to pattern hack (using your sewing patterns) or you can use your own block if you have one. We'll show you how to gather a collection of patterns which you can use as bases to start from.
In the future, we'll be releasing our blocks and fit kit which will show you how to take a base pattern and fit it to your size. But for now we're focusing on pattern making techniques! This is the best way to learn.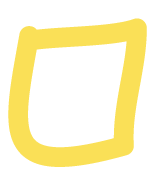 Will this help me to alter and fit a pattern better?
Great question. This course is focusing on pattern making techniques rather than fitting techniques. We will cover how to toile, measure yourself and things to look out for when doing a design fitting. But it won't focus on fitting. If there's any fitting knowledge you need to complete one of the pattern making techniques then we'll discuss it.
We hope to release our 'Fitting unpicked - adapt your own block pattern' later on in the year, which will cover all things fitting and how to create a fitted base pattern.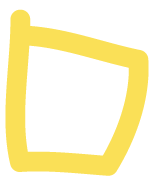 Darts, design lines, flare and gather. What about the other techniques?

In this course, we're focusing on The Essentials. This is the perfect place to build your confidence in pattern making and gain a good understanding, ready to learn the rest. We chose to do this specifically so we could really deep dive into these subjects and show you loads of different ways you can apply them. (Check out the full course content here, it's pretty mega!) You can use these skills to create hundreds of designs!
We made a conscious decision here as we think this is the most exciting way to learn. We'll be releasing individual modules such as sleeves, necklines, pockets, collars, pants etc. later on in the year and beyond. That way, rather than rush over these topics, we can really expand on them and show you loads of exciting applications of your new skills!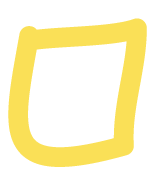 Who's my tutor? What experience do they have?
Your tutor will be Alys:
Hi. I'm Alys! I'm a pattern maker and I've worked for brands such as Alexander McQueen, steventai, Paper London and Teija. My aim is to teach pattern making in a fun and easy way to give you the freedom to design your own clothes, exactly how you want.
I've been teaching students in person for the past 4 years. Which means this course is designed to be as hands on as a real life workshop yet with the flexibility to work in your own time.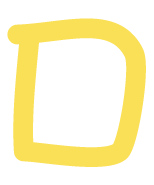 How do I gain access to the course?

Once the course goes live (check your initial email for exact course dates) you'll receive an email with more information about how to access the course content. So don't panic if you haven't got this yet, you'll receive it once the course is live.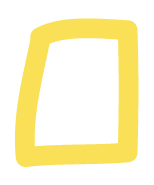 What's the booking policy?
All bookings are final. You'll always have access to the content so you can work through it in your own time! You are welcome to transfer the name on the booking, you can do so by emailing us at studio@unpickedstudio.com with the name and email of your booking and the new booking to transfer to.
---
---
Got more questions? Get in touch
---
Have allllll of the fun, designing and pattern hacking so you can express yourself and wear the clothes you love.
Have allllll of the fun, designing and pattern hacking so you can express yourself and wear the clothes you love.